LATINO/AS INVESTED IN THE STUDENTS OF TOMORROW (LISTO)
University of Georgia
406G Memorial Hall
Athens, GA 30602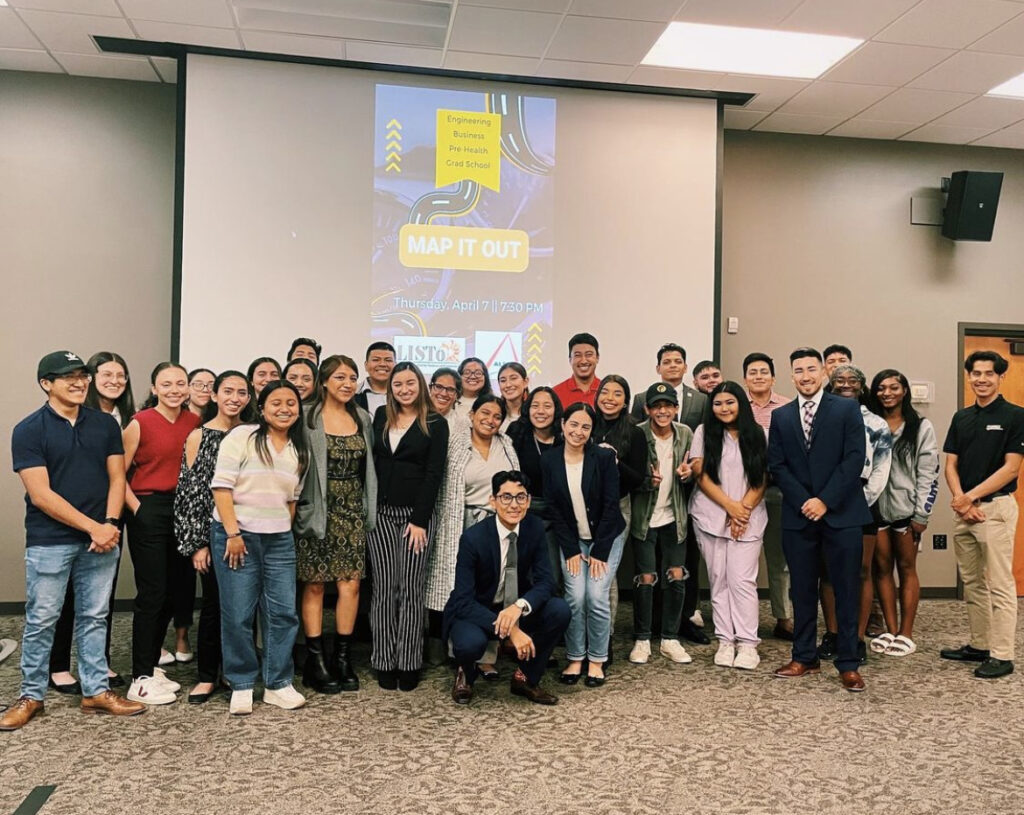 The purpose of LISTo at the University of Georgia shall be to provide academic, social, and emotional support in the form of mentorship for incoming Latinx first-year and transfer students, as well as incoming students who are interested in Latinx culture. The mission is to help provide students with academic success, time management skills, networking, opportunities for internships, to build friendships, and help them transition to college. 
To provide academic, social, and emotional support for incoming first-year students.
To prepare students for the rest of their college career and post- graduation.
Provide networking and internship opportunities for students
To build camaraderie among Latinx students
LiSto holds $12 dues, although they are not required for membership
Meet N' Greet: Mentors and Mentees are paired and are able to get to know each other
Que Pasa con tu Calabasa:  LISTo's annual mental health event
Map- It- Out: LISTo's signature academic event. We have a speaker come to the event and hold workshops for the members.
Valentine's Ball: The main social event for LISTo members to come out and have a good time!