National Council of Negro Women (NCNW)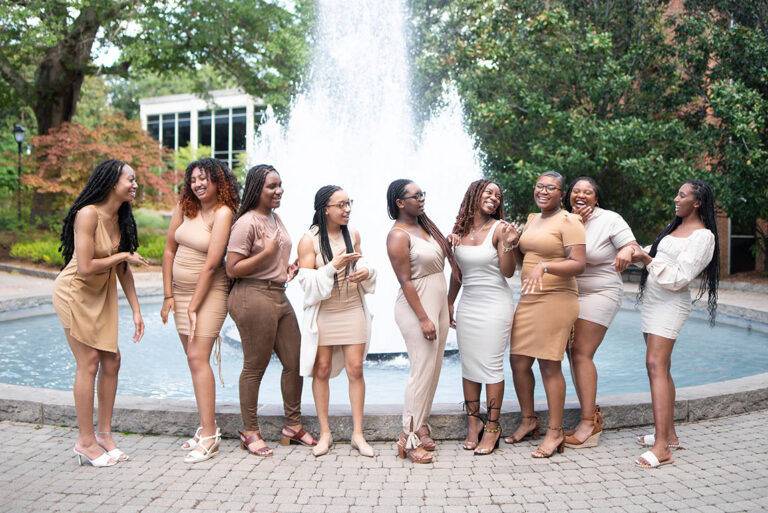 Chartered in 2004, the UGA Chapter of NCNW

aims to lead, develop, and advocate for black women as they pursue their higher education. We accomplish this through programs focused on empowerment, unity, and service in the UGA community.
In 1935, Mary McLeod Bethune called together 20 national women to create NCNW as "an organization of organizations" with the vision of "unity of purpose and Unity of Action."  As a result of Bethune's vision, NCNW reaches nearly 4 million women through 39 affiliate organizations and more than 240 section today. We lead, develop, and advocate for women of African Descent as they support their families and communities. NCNW addresses the issues of human welfare and rights through public education, community service, and advocacy.
Dues: $20
Can be via the information on our website
Annual Sleepover
Spring Picnic
"He Said She Said" (An annual collaboration event with BMLS.)