The office of Multicultural Services and Programs acknowledges all federally recognized heritage months. We welcome you to find more information about these all of these celebrated heritage months here.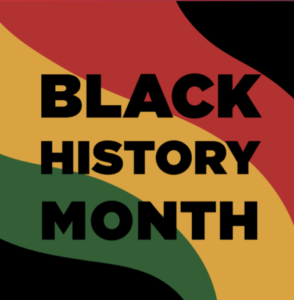 Black History Month honors the contributions of African Americans to United States history. Black History Month began as "Negro History Week," which was created in 1926 by Carter G. Woodson, a noted African American historian, scholar, educator, and publisher. The celebration was expanded to a month in 1976. President Gerald R. Ford urged Americans to "seize the opportunity to honor the too-often neglected accomplishments of black Americans in every area of endeavor throughout our history." The month of February was chosen to coincide with the birthdays of Frederick Douglass and Abraham Lincoln.
Upcoming Black History Month Events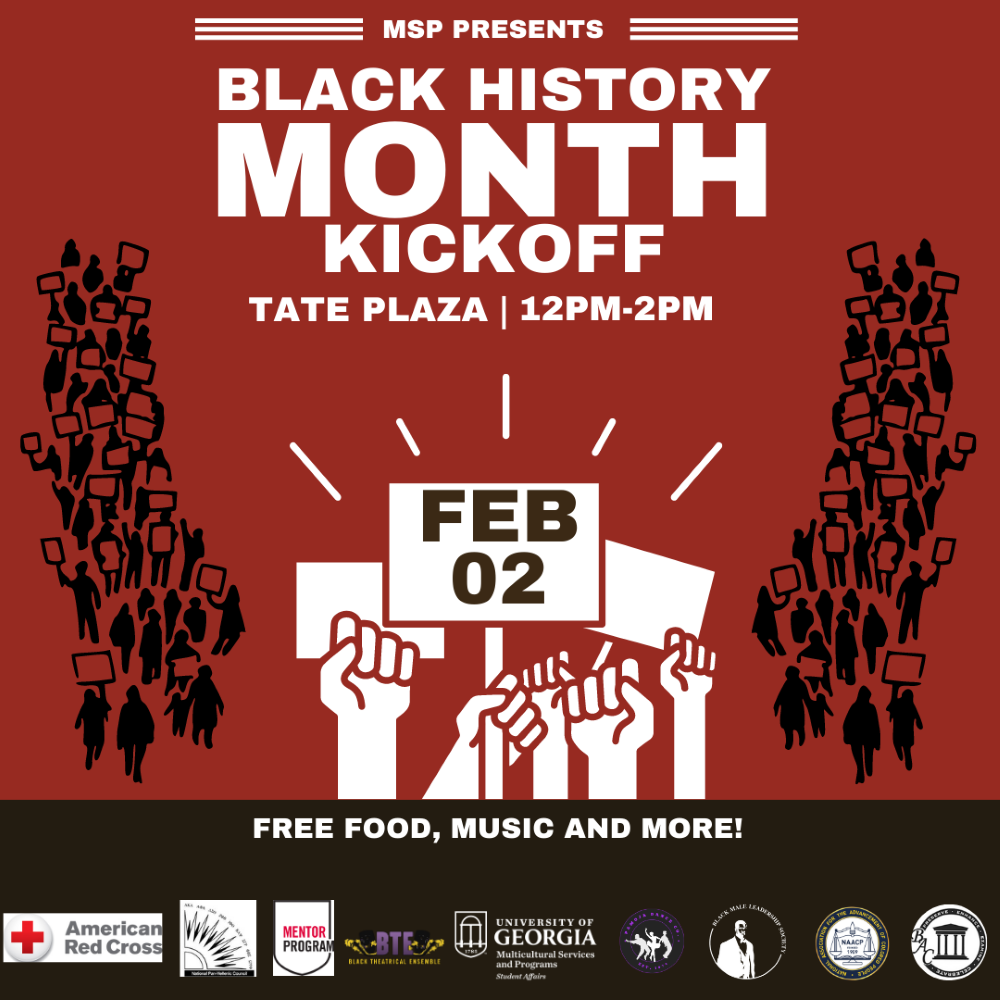 Black History Month 2023 was a success! MSP hosted a BHM Kickoff and a BHM International Coffee Hour on February 2nd and 3rd to start off the month right! Thank you to all of our participants and campus partners!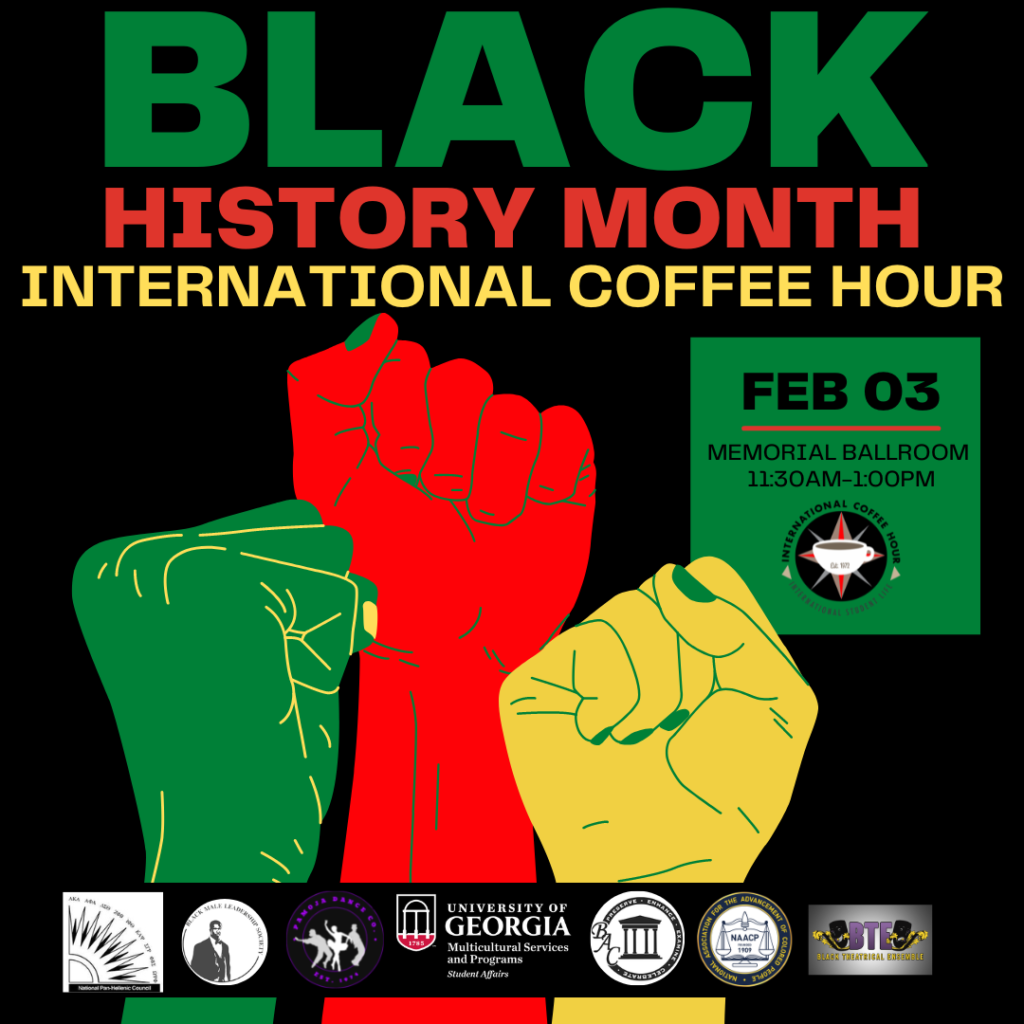 Asian Pacific Islander Desi American Month
                                          Celebrated Mar. 15th – Apr. 15th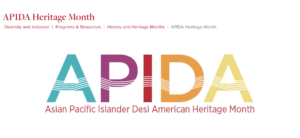 The month of May is Asian American Pacific Islander (AAPI) Heritage Month. May was chosen intentionally to commemorate two specific events in AAPI history: the immigration of the first Japanese immigrants to the United States in May of 1843, and the completion of the Transcontinental Railroad in May of 1868. To celebrate AAPI history and heritage during the school year, MSP collaborates with the Asian American Student Association, the Indian Cultural Exchange and other AAPI student organizations at UGA to bring you Asian Pacific Islander Desi American (APIDA) Heritage Month from March 15th – April 15th. This is a time to celebrate APIDA culture and learn more about various groups that fall under the APIDA umbrella.
                                               Celebrated Sept. 15 – Oct. 15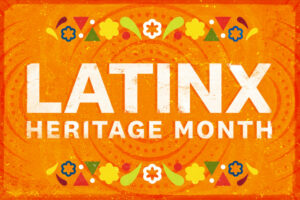 Each year, Americans observe National Hispanic Heritage Month from September 15 to October 15, by celebrating the histories, cultures and contributions of American citizens whose ancestors came from Spain, Mexico, the Caribbean and Central and South America. The observation started in 1968 as Hispanic Heritage Week under President Lyndon Johnson and was expanded by President Ronald Reagan in 1988 to cover a 30-day period starting on September 15 and ending on October 15. The day of September 15 is significant because it is the anniversary of independence for Latin American countries Costa Rica, El Salvador, Guatemala, Honduras and Nicaragua. In addition, Mexico and Chile celebrate their independence days on September 16 and September18, respectively.
Native American Heritage Month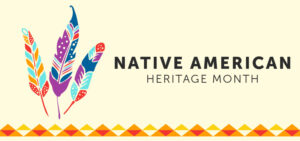 The month of November is celebrated nationally as Native American Heritage Month.  The month of November was chosen because it is typically around the time of many Native Americans have harvest and world-renewal ceremonies, powwows, dances, and various feasts. This month recognizes hundreds of different tribes and approximately 250 languages, and celebrates the history, tradition, and values of Native Americans. National Native American Heritage Month serves as a reminder of the positive effect indigenous peoples have had on the cultural development and growth of the U.S., as well as the struggles and challenges they have and continue to face.